Premium Veal Burger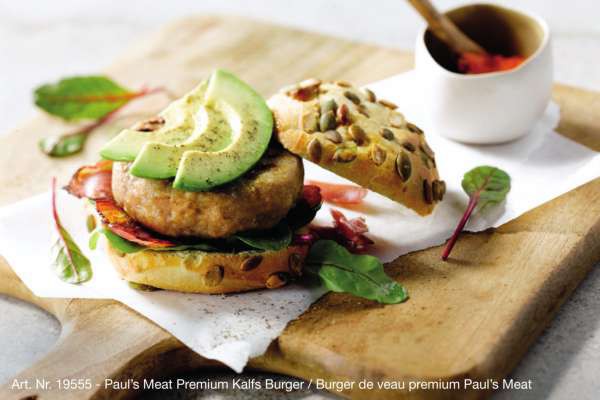 Recipe for 4 people
Ingredients
4 Paul's Meat Premium burgers
(Art. Nr. 19555 - Paul's Meat Premium Veal Burger)
4 hamburger rolls
4 slices of bacon
50 g lettuce
1 avocado, in slices
4 tbsp ketchup
2 tbsp olive oil
Preparation
Heat the olive oil in a pan and fry the burgers until cooked through one by one. Put them aside and keep warm under aluminium foil.
Fry the slices of bacon in the same pan until crispy.
Cut the hamburger rolls open and spread them on one side with a tablespoon of ketchup. Lay some lettuce and a slice of bacon with the burger on top. Divide the slices of avocado on the burgers and cover it with the other half of the roll.